Ok, yes, we know we're a little late with May's eShop Selects, but come on, it was not the E3 season! Still, we're back again to pick up the best deals of the month; Granted, it was mostly a relatively quiet one, but that does not mean that there were no diamonds lying in the rough (we might have even been a little rude and included one or two boxing games this month – hey, it was a calm one, ok ?!).
So let's get started then! Well, first round up some honorable reviews that did not quite become our top three, but they are still well worth checking out anyway.
In the meantime, of course, you need to check out eShop Selects for April while you're at it!
Honorable reviews
---
OPUS: Echo of Starsong – Full Bloom Edition (Switch eShop)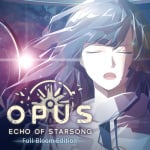 Publisher: Sigono / Developer: Sigono
Release Date:
May 11, 2022 (USA)
/
May 11, 2022 (United Kingdom / EU)
Coming in at number three is the fantastic narratively driven title OPUS: Echo of Starsong. We called it "an emotional adventure that represents the top of the series to date and easily one of the best story-driven games on Switch" in our review, highlighting the incredible atmosphere that is displayed and the emotional weight that the story carries.
Read the full Stuart Gipps review of the title here.
2. PAC-MAN MUSEUM + (switch)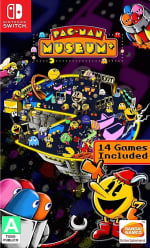 Publisher: Bandai Namco / Developer: Bandai Namco
Release Date:
May 27, 2022 (USA)
/
May 27, 2022 (United Kingdom / EU)
PAC-MAN MUSEUM + receives the silver medal this month, a wonderful selection of some of the iconic character's most groundbreaking releases over the years. It has a lot to offer, with online scoreboards and quests to complete, and we just loved how solid the emulation was for each game. Some of the redundant content may have been a bit lacking, but that does not take away from the fact that this collection includes some of the best games of all time.
Check out Tom Massey's full review of the game here.

1. Citizen Sleeper (Switch eShop)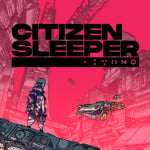 Publisher: Fellow travelers / Developer: Skip age
Release Date: May 5, 2022 (USA) / May 5, 2022 (United Kingdom / EU)
And in first place this month is Citizen Sleeper, a game that many of our employees unanimously enjoyed. Its strong narrative and writing can be compared to such as the incredible Disco Elysium, and we especially enjoyed the beautiful art style that was shown along with the fantastic synth-wave soundtrack. Definitely one to buy if you like strong role-playing games!
Check out Mitch Vogel's full review of the game here.
---
How we decide our eShop Choose the top three: When we reach the end of each month, Nintendo Life employees vote for their favorite titles from a list of games selected by the editorial staff. To qualify for this list, these games must have been released as a Nintendo Switch eShop title digitally only in the current month, and must have been reviewed on Nintendo Life; we select the qualifying games based on their rating points.
Staff are then asked to vote on three matches that they believe deserve to be at the very top of the list; first choice gets 3 points, second choice gets 2 points, and third choice gets 1 point. These votes are then counted to create a top three list, where the overall winner takes the top prize of the month.